On top of the front stairwell - on the third floor -these doors lead to front entrance of the gym. Dec 2003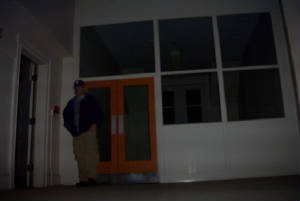 At the middle of the gym these doors lead to the side stairway.Dec 2003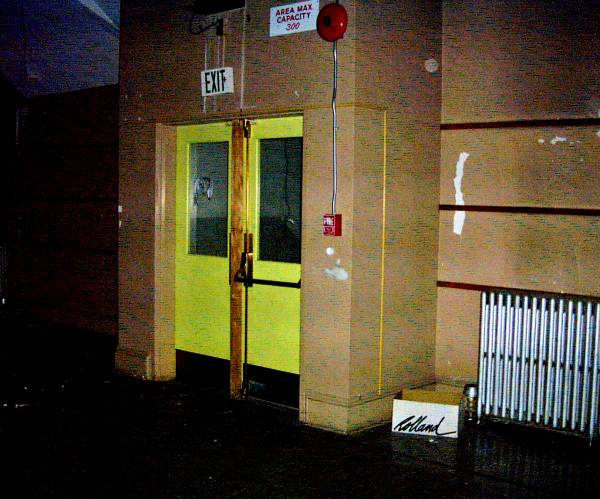 in the gymnasium on the third floor. Photo taken in complete darkness. What are all these "Orbs" ?
Dec 2003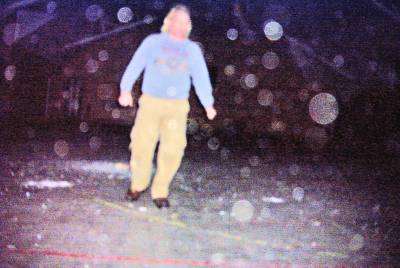 On stage David and Patrick react when they discover the Orbs in the gym.
Patrick and I share the stage with some Orbs
Dec 2004

Patrick chasing the Orbs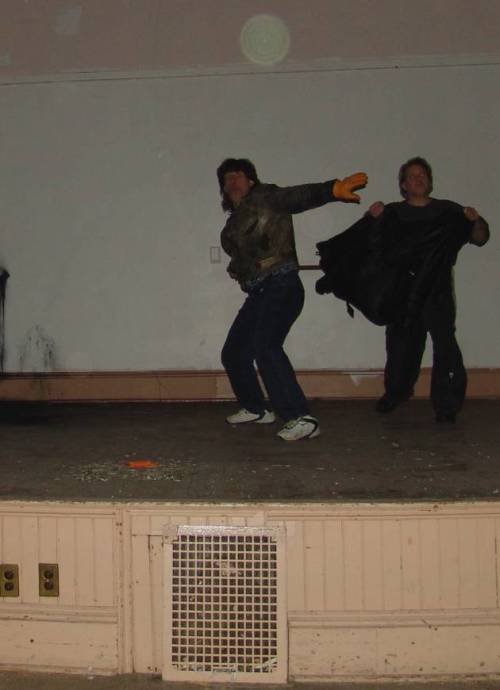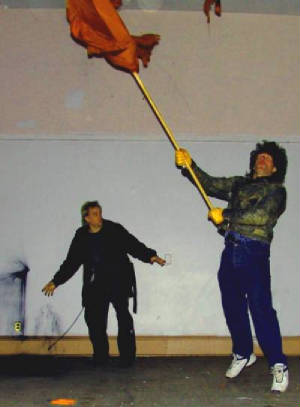 This is a CU of the Orb like object at the far top left corner near the curtains. Below is the Orblike object high in the front of the stage.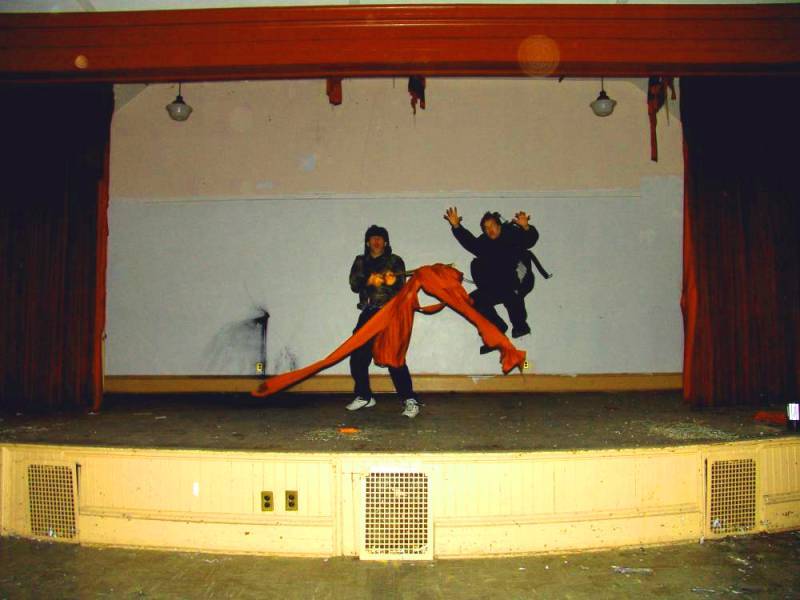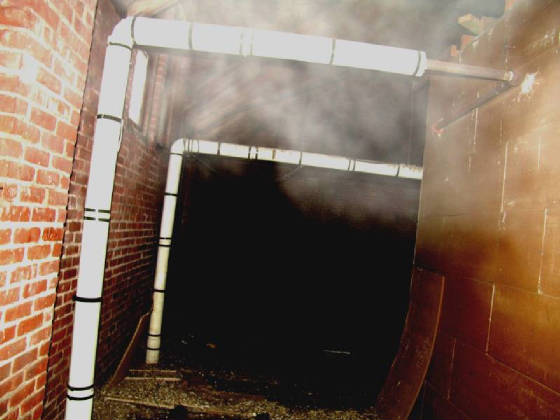 I had captured this shot on the third floor behind the wall of the gym with a Sony 8 Megapixel camera. All power is turned off and there is no steam or fog present
Dec 2004
just past the last insulated pipe mist photo are these brick walls Dec 2004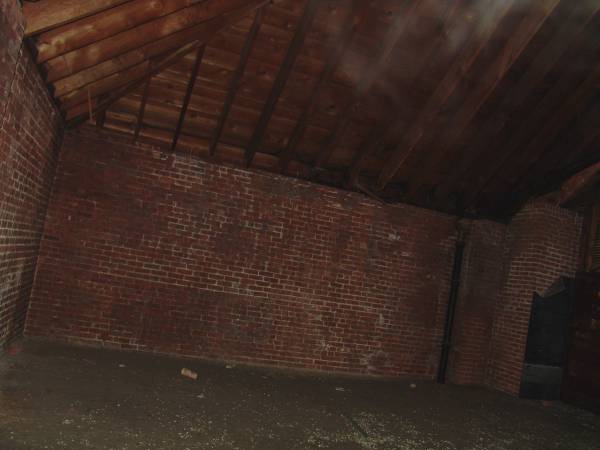 The Spooky mist is in the top corner
this is at about 5 feet beyond the pipes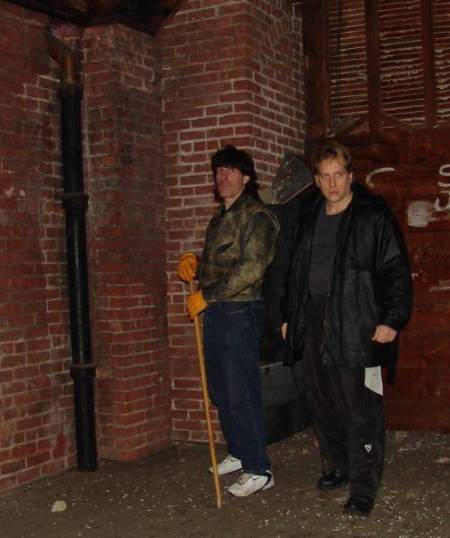 When we started experiencing unexplained equipment failure Patrick decided he wanted to leave.
Waiting At the Great Chimney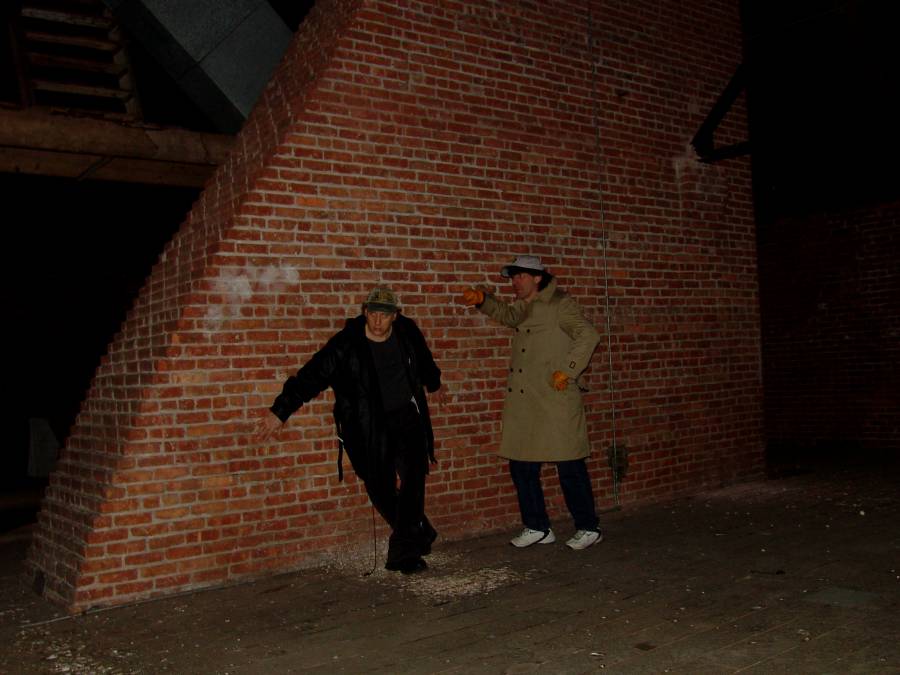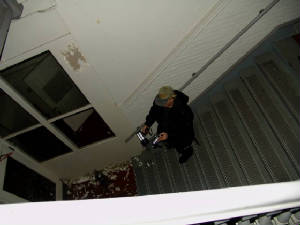 investigating the stariwell.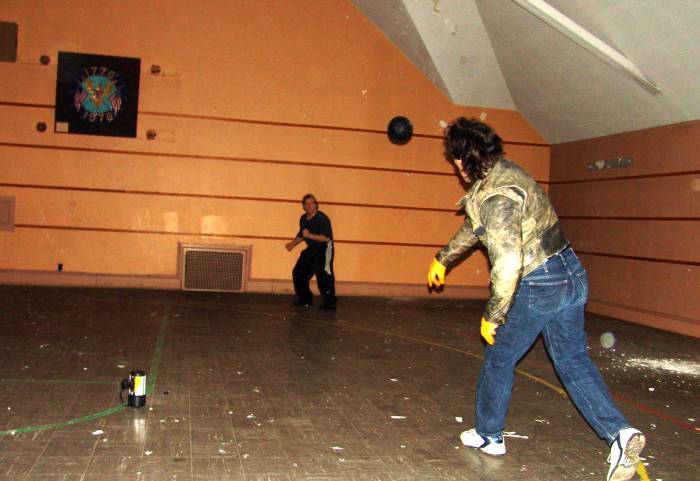 We find a ball and decide to revisit our childhood. We play Scatterball like we did so many times at this very wall when we were both in the 5th and 6th grades.